---
---
MAKE YOUR HOME A HAVEN OF WELL-BEING
Enjoy the benefits of aromatherapy all day long with this autonomous ultrasonic diffuser. Thanks to its built-in battery, Horizon Diffuser works cord-free and can be easily taken from one room to another, creating a relaxing atmosphere at home.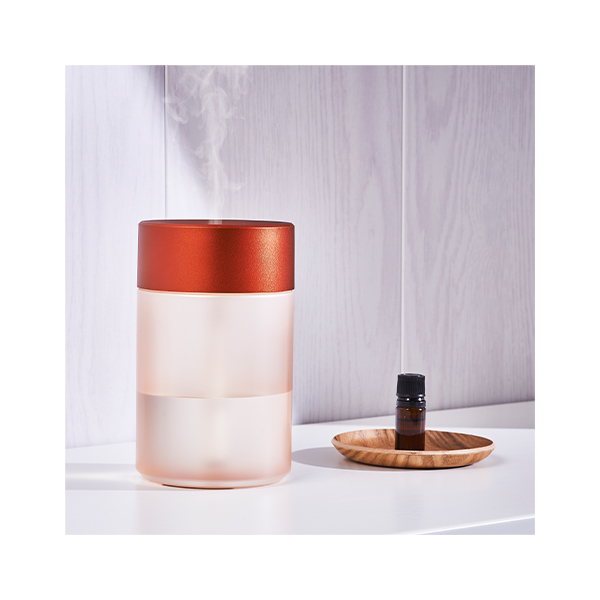 PERFECT FOR EVERYDAY USE
With its 34 fl.oz water capacity, Horizon Diffuser can run continuously for several hours and deliver pleasant scent. Works with or without essential oils in water. Essential oils can help with breathing, improve sleep and reduce anxiety.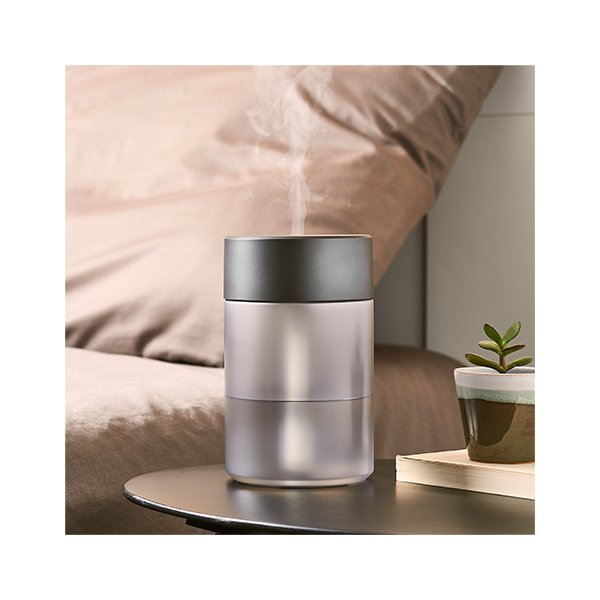 PERSONALIZE THE ATMOSPHERE OF YOUR LIVING SPACE
Enhance your space safely and naturally, without compromising your aesthetics. Horizon Diffuser boasts a sleek cylinder shape and large capacity translucent tank providing a cool and calming stream of mist for up to 12 hours.
EASILY ADAPTS TO YOUR NEEDS
From the touch button on the back, you can choose between 3 mist modes at your convenience. Crafted in aluminum, Horizon Diffuser can clean the air by removing odors through ultrasonic vibrations.
PRODUCT SPECS:
– Essential oil diffuser and mist humidifier
– Silent diffusion with ultrasonic technology
– Cool mist safe for us
– Up to 12h of continuous battery life
– 34 fl. Oz tank capacity
– 3 mist modes
– Automatic shut-off when water tank is empty
– Rechargeable battery via USB-C (cable included)
– Material: Aluminum / ABS
– Dimensions: Ø4.25 x 6.93''
– Gross weight: 1,17 lbs
---